The professional solution for individual supermarkets or integrated in a store network
SmartCash RMS is currently used in hundreds of supermarkets in Romania.
The main reasons why our solution was chosen by customers for this format are related to the reliability of the solution and the ability to manage with a small number of employees large supermarket chains.
Find out from this page what are the strengths of our solution for this business format and how the specific functionalities are distributed to the software components in the suite.
100% uptime POS terminals
Thanks to our proprietary LiveSync technology, all POS terminals in a supermarket operate independently, ensuring the safety of the sales process regardless of commercial traffic or power outages. Integration with most electronic payment processors guarantees a top-notch business experience.
Out of the box self-checkout solution
To optimize the retail sales without cashier, you can use out of the box, the same software, without having to invest in expensive products. In tandem with the specialized self checkout equipment provided by our company you will be able to implement this type of functionality at unbeatable prices.
Mobile inventory without blocking sales
The use of the latest real-time mobile technology, running on Android terminals, doubled by the ultra-scalable microservice architecture, together with the special inventory functions on location allow inventory control without having to interrupt the sales process.
For supermarkets we have developed a flexible Business Intelligence solution, based on a local version of the QlikView engine. The analyzes obtained do not differ in any way from those available for complex solutions, of the hypermarket type, for example, but at a fraction of their price. For informed decisions at all levels.
Cash Register Line
SmartCash POS Professional
Shelf Labeling
SmartCash Print Server
Labeling Scales
SmartCash Shop Professional
Planned Supply
SmartCash Shop Professional
On Demand Supply
SmartCash Shop Professional
Goods Reception
SmartCash Mobility
Mobile Inventory
SmartCash Mobility
Employee Timekeeping
SmartCash Shop Clocking
Self Checkout
SmartCash POS Enterprise
ESL Labeling
SmartCash Shop Enterprise
Online Orders Delivery
SmartCash eCommerce Framework
Online Orders Picking
SmartCash Mobility
Headquarter supermarkets network
Products Listing
SmartCash HQ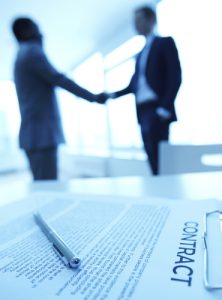 Supplyers Management
SmartCash HQ
Prices Negotiation
SmartCash HQ
Business Inteligence
SmartCash Oxygen Small Business
Trade Policies
SmartCash HQ
Promotions Planning
SmartCash HQ
Employee Management
SmartCash HQ
Unified API
SmartCash Everywhere REST