For flexible store networks, with distributed operations and centralized management
Simple and efficient management of store chains is in the DNA of our software platform since the first commercial version. That is why SmartCash RMS is today the most efficient solution for managing flexible store networks.
Find out on this page what are the strengths of our solution and how the specific functionalities are distributed to the software components in the suite.
Distributed, parallel architecture, with unlimited scalability
In a network of SmartCash stores, all managed locations, whether stores or warehouses, are equal and functionally independent, similar to the nodes of a spider's web. Any point in the network can be the central store. The lack of a bushy and difficult to maintain hierarchy guarantees the flexibility and the ability to reconfigure the chain of stores almost instantaneously as required by market conditions. In addition, an unlimited number of stores can be added by adapting the same operational structure to the desired commercial format.
The stores operate independently of each other
The stores of a SmartCash network are operated completely independently of each other. If all the connections of a store with the rest of the network are broken, it continues to operate as if nothing had happened. When the connection is restored, the store automatically resynchronizes without anyone intervening.
Unmatched support for synchronizing massive volumes of data
For any network of stores, sending updates of items, prices, or loyal customers in the shortest time, in all points of the network is vital. Thanks to the proprietary, asynchronous data transmission system, SmartCash RMS currently works with nomenclatures of over 500,000 items ensuring their synchronization in the network with a latency of a few minutes. A simple internet connection is enough. No expensive VPN connections.
Few employees in the headquarter
The store network management interface is optimized for working with large volumes of data at the same time. Thus, massive changes in trade policies, promotions or renegotiations of purchase prices, are applied extremely quickly and then propagated in a few minutes throughout the network to produce its effect as quickly as possible.
B2B integration with an unlimited number of vendors simultaneously
Any SmartCash store headquarter allows you to combine your product nomenclature with the products portfolio from any supplier. This way you can exchange data electronically with multiple suppliers for any item sold, you can send orders and receive deliveries in digital format effortlessly.
Universal REST API integration
Regardless of the size of the store network, integration with any third-party application, be it an ERP, an eCommerce site or a mobile application, is done through a single state-of-the-art REST API endpoint. Web services ensure the two-way synchronization of all existing data in a network of stores with an unlimited number of third-party applications simultaneously.
Point of Sale
SmartCash POS Professional
Self Checkout
SmartCash POS Enterprise
Internal Supply
SmartCash Shop Cluster
Third Party Supply
SmartCash Shop Professional
Shelf & Goods Labeling
SmartCash Shop Cluster
Simplified Goods Reception
SmartCash Shop Cluster
Unexpected Inventory
SmartCash Mobility
Clocking
SmartCash Clocking
Store Network Headquarter
Masterdata Management
SmartCash HQ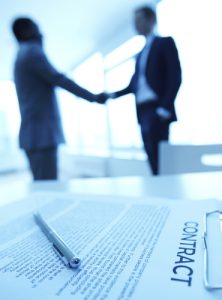 Supplyers Management
SmartCash HQ
Prices Negotiation
SmartCash HQ
Business Inteligence
SmartCash Oxygen Small Business
Trade Policies
SmartCash HQ
Promotions Planning
SmartCash HQ
Employees Management
SmartCash HQ
Unified API
SmartCash Everywhere REST