Number 1 solution in Romania for independent or franchised mini-markets
SmartCash RMS is the most popular software in Romania for minimarket stores.
Most franchises in the proximity segment are operated with our software platform. These include Carrefour Express, La Doi Pasi, CBA, and many others.
Find out from this page why we are the first choice for this retail format and how the specific functionalities are distributed to the software components in the suite.
To reduce the cost per store, SmartCash POS terminals can be configured in self-service mode, eliminating the need for expensive scales with labeling in small stores. The visual interface allows easy identification of bulk or fruit and vegetable products.
Semi-automatic goods reception
In centralized supply, on a chain of stores, the process of receiving goods is largely automatic. Thus, with the personnel generally used for sale, the activity of receiving the goods is also ensured. Centralized control is provided.
Unexpected mobile inventory
Because any SmartCash solution incorporates most of the mobility components, it is extremely easy for an inventory control team, equipped with a maximum of two mobile terminals, to move quickly to any store in a network to perform unexpected inventories. Being used by rotation, the cost of the terminals is amortized over an entire chain of stores.
If you travel the country far and wide, in the most isolated villages and communes you will find small traders who use our software solution. From the isolated villages of Apuseni to the islands of the Danube Delta you will find shops equipped with SmartCash RMS. And not by chance, because our software solution is extremely stable and reliable, operating in the harshest operating conditions.
Cash Register
SmartCash POS Professional
Simplified Labeling
SmartCash Shop Standard
Labeling Scales
SmartCash Shop Standard
Self Checkout
SmartCash POS Professional
Simplified Goods Reception
SmartCash Shop Professional
Unexpected Inventory
SmartCash Mobility
Employee Timekeeping
SmartCash Clocking
Accounting Integration
SmartCash Plugin
Headquarter for a mini-markets network
Products Listing
SmartCash HQ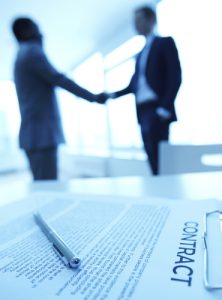 Franchisor ERP Integration
SmartCash Franchise
Trade Policies
SmartCash HQ
Promotions Planning
SmartCash HQ
Employee Management
SmartCash HQ
Business Inteligence
SmartCash Oxygen Small Business
Online Sales
SmartCash eCommerce Framework
Unified API
SmartCash Everywhere REST