The unified solution for very large multi-departmental formats
SmartCash RMS is the only software solution developed in Romania, which is used in hypermarkets. The suite is used at all operational levels that this extremely complex business format requires.
Find out from this page what are the strengths of our solution and how the specific functionalities are distributed to the software components in the suite.
Hyper synchronized POS terminals
Thanks to the proprietary LiveSync technology, based on an ultra-scalable multiservice architecture, it is possible to connect in parallel a quasi-unlimited number of POS terminals to the same backoffice system with a latency of less than one minute.
Highly automated processes
The integrated workflow management engine allows the automatic execution of all repetitive tasks, from the closing of the day to the automatic generation of supply orders and their transmission to suppliers through EDI interfaces.
Departments mobile management
The use of the latest real-time mobile technology, running on Android terminals, doubled by the ultra-scalable microservice architecture, guarantees the simultaneous connection of hundreds of mobile terminals to the same backoffice. Thus, the departments supervisors no longer have to travel to the back office to control the categories for which they are responsible.
SmartCash RMS uses the most advanced Business Intelligence system of the moment, based on QlikSense technology. The analyzes obtained using global data synchronized in real time, present the situation in a whole chain of hypermarkets, with an unparalleled latency compared to other existing solutions on the market. For informed decisions at all levels.
Cash Register Line
SmartCash POS Enterprise
Self Checkout
SmartCash POS Enterprise
Planned Supply
SmartCash Shop Enterprise
On Demand Supply
SmartCash Shop Enterprise
Supplyers EDI Integration
SmartCash Everywhere REST
Goods Reception
SmartCash Mobility
Mobile Inventory
SmartCash Mobility
Departments Control
SmartCash Shop Enterprise
Centralized Cash Management
SmartCash Shop Enterprise
Shelf Labeling
SmartCash Print Server
ESL Labeling
SmartCash Shop Enterprise
Labeling Scales
SmartCash Shop Enterprise
Headquarter hypermarket chain
Masterdata Management
SmartCash HQ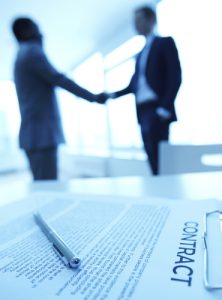 Supplyers Management
SmartCash HQ
Price Negotiations
SmartCash HQ
Business Inteligence
SmartCash Oxygen Enterprise
Trade Policies
SmartCash HQ
Promotions Planning
SmartCash HQ
Employee Management
SmartCash HQ
Unified API
SmartCash Everywhere REST