For cash & carry warehouses where time matters
Thanks to its ultra-fast sales-oriented features and integrated mobile solution, SmartCash RMS has become a common choice for cash & carry warehouse owners.
Our solution outperforms at a great distance in terms of price-quality solutions renowned in the field, with ultra-fast billing modules and eCommerce extensions for online delivery
Find out the strengths of our cash & carry warehouse solution and how the most important functionalities are distributed on the software components from SmartCash RMS suite.
Retailing and wholesaling in the same sale space
Modular SmartCash RMS solution allows a dynamic mix in real time, depending on the type of customer: through cash register collection formats for individuals or by invoicing for legal entities. It can be used a separate lines or mixed sales systems.
Invoicing with fast, multistation collection
Although for other solutions, invoicing is a laborious process, with many operational steps, with SmartCash RMS this process is identical in operating time with the fast retail type sales via POS. Cashing is fast, automated, with strict cash flow control.
Mobile collection for VIP orders
Orders received over the phone or via eCommerce platforms can be collected mobile on the field and prepared for quick pick-up by VIP customers thanks to our customer-oriented mobile component.
Volume promotions automatically applied at billing stations
Dynamic volume promotions, reflected in a lower selling price for larger purchased quantities, are dynamically implemented in SmartCash RMS. The promotions are applied as the products are added to the receipt or invoice.
Sales for Individuals
SmartCash POS Professional
Billing for Legal Entities
SmartCash Shop Professional
Shelf Labeling
SmartCash Print Server
Planned Supply
SmartCash Shop Professional
On Demand Supply
SmartCash Shop Professional
Goods Reception
SmartCash Mobility
Mobile Inventory
SmartCash Mobility
VIP Orders Picking
SmartCash Mobility
Cash & Carry Network Headquarters
Product Listing
SmartCash HQ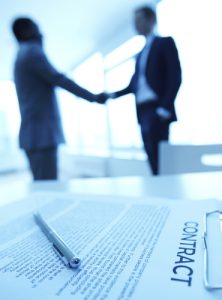 Suppliers Management
SmartCash HQ
Price Negotiation
SmartCash HQ
Business Inteligence
SmartCash Oxygen Small Business
Trade Policies
SmartCash HQ
Promotions Planning
SmartCash HQ
Employees Management
SmartCash HQ
Unified REST API
SmartCash Everywhere REST